LG and GE Appliance Repair & Service in Oxnard | Same Day Appliance Repair in Oxnard | Service call is only $45
Free Service call with authorized repair....
REFRIGERATOR REPAIR
Oxnard (GE Refrigerator Repair in Oxnard and LG Refrigerator Repair becomes one of most favorite appliances in Oxnard. Living in the big city like Oxnard it is very hard to find LG and GE Refrigerator Appliance Repair Company! but no need to worry because www.805ApplianceRepair.com comes up to be one of the best appliance repair company in Oxnard,California PRO-TECH Appliance Repair aka One Way Appliance Repair we carry all parts and we repair all major appliances in Oxnard and for some reason your LG Refrigerator stopped producing cold air or stopped making Ice you are in the right place 1-805-751-6622air LG dryers in Oxnard but we also repair GE dryers when they don't heat when it does not produce heat we are one of the most respectful companies on the west we don't stress we carry all parts in the track for your convenience we repair LG and GE Refrigerators our technicians EPA Certified , we are licensed Insured and Experienced so we are gonna be able to fix any problems you might have with any of your appliances, PRO-TECH easily replaces any compressors in any refrigerators it does not matters if your refrigerator brands is Sub-zero or Thermador VIKING Kenmore Amana LG GE any brands we repair them all if your refrigerator does not get cold enough , by the way we would like to thank our future customers and we would like to wish you marry Christmas, happy hannika , happy birthday ,take it easy our dear friends, we are always here to fix any appliance repair problem you might have ! LG and GE Refrigerator Repair Department don't forget to dial our number for your appliance appointments! 1(805)751-6622 we are most helpfull appliance repair company in Oxnard
LG and GE Washer Repair Department to the Rescue
Oxnard.CA
washing machines was build to last this days so many choices, so we have a very great time to decide which brand we want to chose , but we are the chosen ones PRO-TECH aka One Way Appliance Repair experts dedicated to be on time in Oxnard and within your budget, by the way we consider our self one of the most respectful companies in Oxnard, when it comes to dryer washer repair in Oxnard we are dedicated to be there with all equipment we need to repair your washer . LG washing maching comes up to be one of the best appliances in Oxnard a lot of people decide to purchase LG washer but when it brakes most of consumers don't know who to call???? PRO-TECH Appliance Repair Experts of Oxnard always comes prepared with all necissery tools to repair any problems you might have with any of your Dryers it does not matter on the brands we fix all major brands*( Kenmore | Amana | Maytag | LG | GE | Hot-Point ) we the dryer takes a long time to heat , the first problem you have it's your electrical bill , when your washer does not spin or does agitate the most comment problem might be a door latch ! Transmission comes up to be the problem when your overload your washer with a lot clothes( jeans, towels, comes up to be wet an heavy) so pay a very close attention to this situation. 1(805)751-6622 LG Washer Repair in Oxnard 1-805-751-6622 LG Dryer Repair Oxnard California we are always here to help you!!!!!!!!!!!!!!!!!!!!!!!!!!!!!!!!!!!!!!!!!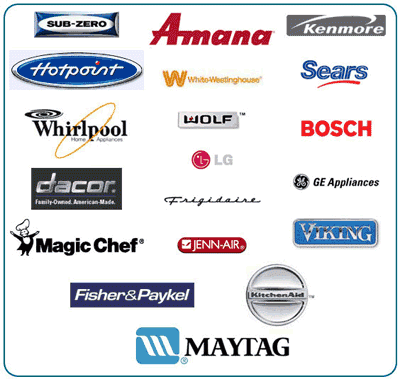 we don't know when appliances brakes but when it brakes it batter to be prepared to have the right appliance repair company in oxnard, the local LG and GE Refrigerator Repair Company we know that we are the most recognizable appliance repair, i know that eventuraly you decide to call PRO-TECH Appliance Repair Company in Oxnard because we are Local Appliance Repair Company in Oxnard, just ask us if we are availabe today but most of the time we are available to repair any appliances in oxnard it does not mater if it is Dryer or Washer Dishwasher AC or Refrigerator we repair any refrigerator for your for no extra cost, we take care of our customers like take cake of us, in Oxnard our Factory Trained Technicians ready to resolve any appliance problem you might experience, we repair any appliances in oxnard any brand any time LG and GE repair Department 1-805-751-6622 sometimes there is traffic in Oxnard city that is why we only ask you for 3 hour window appointment otherwise we always On-Time and Within Your BUDGET!
Dishwasher Repair | Oxnard California very cloth to ocean so the water calcium makes the water to be dirty, do not forget to use jet-dry to make your dishes sprinkling clean liquid it makes your dishes shiny! another think you need to do before you start washing your dishes in the dishwasher make sure your rinse your dishes in the sink and make sure your open your hot water sink before you start your dishwasher! it sends hot water to your dishwasher immediately , sometimes LG dishwasher might show your an error code like LE it might mean that your circulation part might be defected or a lot of times the way LG dishwashers was designed when the door gets shot at the bottom the electrical wires gets wared out , there is nothing you could do when LE code appears all you could do is try to unplug if does not help please call us at 1(805)751-6622st recognizable LG and GE dishwasher repair department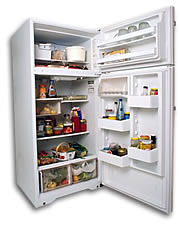 Air Conditioning Repair Experts of Oxnard 1-805-751-6622
Walk-In Refrigerator Repair

in Oxnard we repair any commercial refrigerator in oxnard , if your refrigerator does not get cold it might be free on adjustment requirement! Walk in freezer repair in oxnard we repair ice machines when your ice machine does not make ice make sure you do maintnence to your ice machine if you will not make maintenance that your might have future problem with your commercial appliance ( we repair True Commercial brands, ice o matic ice machine repair department always repair any applances in oxnard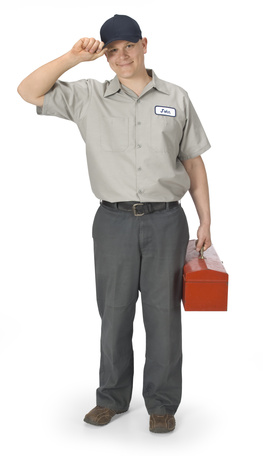 1-805-751-6622rigerator Repair Experts of Oxnard do not forget to call us because our service call fee is only $45 | Free service when you aprove the appliance repair in oxnard, we repair following applianes:
Refrigerator Repair in Oxnard 805-751-6622
Washer Repair Oxnard 1(805)751-6622
Dryer Repair in Oxnard 1-805-751-6622
PRO-TECH aka One Way Appliance Repair Independent Appliance Repair company we are not affiliated with any appliance logos that you seen on our Web.
COPYRIGHTS 2010-2020 PRO-TECH aka One Way Appliance REpair Affiliated with Oxnard Streets
1(805)751-6622