Refrigerator Repair Experts of Calabasas 805-751-6622 We are the leaders in appliance repair Industry, we thought a lot of small companies how to run business in Porter Ranch, we always provide same day service with quality results. One Way appliance Repair experts dedicated to be on time and within your budget.
= Refrigerator Repair Porter Ranch, Ca + Washer Repair Porter Ranch, CA + Dryer Repair Porter Ranch, CA + Dishwasher Repair Porter Ranch, CA (we provide service on following brands " GE | LG | Maytag | Amana | Frigidare | Sub-Zero | Whirlpool | Thermador | Viking | Roper | Dacor" Recommendation to Calabasas Residents once every 6 month Condenser Service needs to be done to avoid compressor from over heating , when compressor overheats it might cause couple problems with Refrigerator , problem number one is Free On( is a liquid same liquid being used for your car in air conditioner) second most comment problem is compressor it self quits working, compressor located on the back of your refrigerator, depends on the model of your refrigerator it might be on top! It's black rounded thing, looks like a motor, usually it makes a buzzing noise when it works. Every technician that works for Appliance Repair of Calabasas is EPA Certified!
Sub-Zero Refrigerator Repair in Calabasas, when your favorite build-in refrigerator stops producing cold air or maybe it shows you an error code no need to worry PRO-TECH Appliance Repair we dedicated to be on time , radio dispatched technicians, we qualified to repair your Sub Zero Refrigerator in Calabasas, it does not matter what kind of Refrigerator Brand you have, Thermador Refrigerator Repair in Calabasas or Viking Refrigerator Repair in Calabasas! We repair all Hi-End and Domestic appliances in Calabasas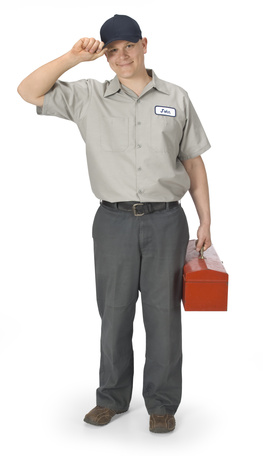 LG and GE Appliance Repair Experts of calabasas (805)751-6622 we specialize in all household and commercial appliance repair. LG Appliance Repair Experts specialize in LG Refrigerator Repair, LG Washer Repair, LG Dryer Repair. Our Factory Trained Appliance Repair Squad is always here for you, most of our technicians carry 80% of LG parts in their Vans, we always provide quality service within your budget, affordable and reliable company. Very comment problem with LG Refrigerators( Overload Relay | Computer Board | Defrost Sensor | Evaporator Fan Motor | Condenser Fan Motor) Different symptoms for different problems, that's is why we only charge $45 for troubleshooting, before we start any repairs we will give you a written estimate, when you authorize the repair we won't charge a service call fee it will go towards the repair. We got best prices in town, if you want to save some money on repairs you in the right place 805-751-6622 call pro Tech. LG Appliance Repair Experts an Independent Appliance Repair Company ( One Way Appliance Repair ) we are not affiliated with LG | LG is trade mark of their respective owners.
We fix all major Appliances:
= LG and GE Refrigerator Repair North Hollywood
= LG and GE Washer Repair North Hollywood
= LG and GE Dryer Repair North Hollywood
When it comes to LG or GE Appliance Repair in North Hollywood . We are the LG and GE Appliance Repair Specialists, what are you waiting for? we offer same day service in Calabasas (805)751-6622 Licensed | Insured
WE provide quality appliance repair service in Calabasas, we fix them all GE refrigerators have a very comment problem with the computer board that is located on the back of the refrigerator , so refrigerator needs to be pulled out and unplugged , the metal cover on the back on the bottom needs to be taken out get the screws out and clean it with condenser cleaner spray it required by the factory to clean it once every 6 months if you have any pets leaving in you property, if no pets present than at least once a year, if this procedure is not done that computer board overheats and it will cost about $360 to replace computer board with condenser service, and we will also show you how to clean it yourself and we will provide you with one condensor cleaner spray and it will last for a very long time, so if you live in Ventura County or Calabasas we will be glad to help you same day today or tomorrow call us at 805-751-6622 Licensed and Insured.
Washer Repair Experts
Thousand Oaks -California
LG Washing Machine Comes up to be one of the most recognizable washers in thousand oaks, LG and Kenmore Elite Brands housekeepers fall inlove with this washer they are are best but when it comes to your washer repair in thousand oaks 1-805-751-6622 PRO-TECH appliance repair pros dedicated to be ontime and within your budget, make sure you mantion this promotion $45 service call it actually comes up to be free service call with aproved repair by customer, we guarantee to repair any washing machine problems you might have in thousand oaks it does not matter what the brands is if you have Bosch washing machine or Amana washers we repair any washing machine problem with any washers in thousand oaks , Kenmore washer usually have couple problems with the washer like it does not drain or it does not agitate , the first think you should do is do not hesitate to dial our number 1(805)751-6622 Thousand Oaks Local Washer Repair Company we only repair washer and dryers in thousand oaks , also never forget to check your lint after every use the dryer builds up dust, make sure to call PRO-TECH Appliance Repair for your dryer repair or maintenance in Thousand-Oaks , LG dryer spins but makes loud weird noise! what could it be you want to ask?? just call us we are local thousand oaks washer repair company , we repair amana washer for some particular reason your favorite Amana aka Maytag Washer does not wash your clothes properly the first think your should check if your door latch is clicking and if does not that it means that your door latch assembley just gave up working on you! There is no explanation why ! thinks happen it rather your washers requires maintenance or PRO-Tech Appliance repair only charges $45 to check up on your washer or dryer in thousand oaks, we are the most respectful appliance repair company in Thousand Oaks , we are licensed Insured and feel free to call us at any time 1(805)751-6622, today we had a chance to repair Frigidare washer in thousand oaks , the washer was realy actin up all we had to do put the washer to the Diagnose Mode and the washer was able to flash an Error Code like an EL or LE SuD or F35 it flashed a lot of different error codes , at this point the computer board has to be receted most of the time that's what needs to be done PRO-TECH appliance repair experts of thousand oaks reliable and respectful appliance repair company we could easily solve that problem for $160 Labor to our professional technical would be able to recent rewire any LG KENMORE BOSCH AMANA MAYTAG GE Hot-Point any brand any appliance repair department we repair all of them our labor starts from 96 and we got the most reasonable prices in thousand oaks, when you come across our listing don't forget to rate our web site and do not forget do call us at 1-805-751-6622 Calabasas Dryer repair company, we repair any dryers it does not matter what kind of brand of dryer you have because we are the best on the west , Ventura baddest appliance repair company we service any appliance brands like Kenmore dryer and whirlpool dryer , you could find us online we are the best washer repair company in Calabasas
- Refrigerator Repair by qualified techs, complete appliance repair service by licensed and insured technicians, quality same day appliance repair service in Calabasas, CA (805)751-6622

© 2010-2020 PRO-TECH aka One Way Appliance Repair.
All Trademarks, Service Names,Brands, Service Marks or other Brand Identification shown on this website are the sole property of the of the Brand Owner or Manufacturer. PRO-TECH Appliance Repair does not claim any ownership of Trademarks, Brands, Service Names, Service Marks or other Brand Identification shown on this website but only repairs and services the mentioned or shown brands. Refrigerator Repair in Calabasas we are always here to help you! 1(805)751-6622